Video Marketing Campaigns for Businesses
Marketing Your Business is Our Business!
Promoting with Video Campaigns
Now more than ever, it is crucial for local business to have a video presence on-line. Why? Here are some numbers.
85% of on-line consumers watch video if it contains product information.
The top 100 leading national advertisers run daily video campaigns on YouTube
Embedded videos on a website can increase traffic by 55%
Customers watch an average of 13.2 million video ads per day
75 million people in the US watch online videos every day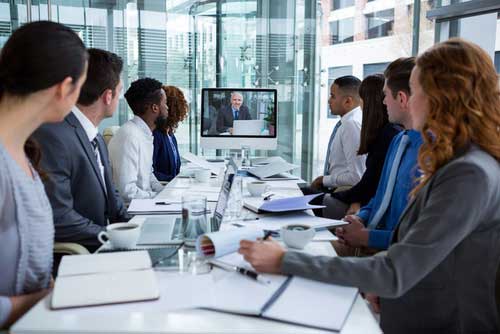 85% of consumers are searching for local business on-line… while 92% of consumers use search engines. This is important to note because video vastly improves a websites Search Engine Optimization (SEO). What's more, embedded videos on a website can increase traffic by nearly 60%.
Not convinced that you need to invest in video marketing?
How about this?  84% of consumers have liked a branded video in their social media news feed, and more than half have watched company videos deployed through email. In fact, no matter the screen size, users spent an average 5.5 hours each day watching video content.
But, The number one reason for using video in your content marketing plan is that Video Converts MORE Customers. Recent research shows that 71% of marketers say video conversion rates outperform other marketing content, and it's not even close. Just mentioning the word "video" in the subject line of an email can increase open rates by 13%.
Ron Robinson Studios can produce a Multi-Video Campaign with Branding and help you with a Marketing Plan to get the best SEO AND ROI.
Many businesses scramble to have a video produced for their website or social media, but in most cases one video simply isn't enough.  Why produce one or two videos when you can order multiple videos that can be spread out throughout an entire year?
A few of the services we offer
Ron Robinson Studios works closely with expert marketing consultants to ensure that every video we produce speaks effectively and clearly to its direct market.
We take great pride in creating amazing attention grabbing Branding and Themes for each campaign.
We produce many "Testimonial" Videos that are included with every Video Marketing Campaign.
We provide and incorporates Aerial Photography whenever possible within your marketing campaign.
We also produce "Whiteboard" and animated videos.
Here are some of the video packages offered at Ron Robinson Studios
LinkedIn Video Package
2 Intro Yourself Videos
for your
LinkedIn or Website
Facebook Video Package
2 Short Videos
w/b-roll that promote your business on
Social Media
Premium Package
4 produced Promo Videos
Plus up to 6 Testimonial Videos
10 videos
Platinum Package
6 produced Promo Videos
Plus up to 10 Testimonial Videos
16 videos
Solid Gold Package
12 produced Promo Videos
Plus up to 30 Testimonial Videos
42 videos 
Click here to see more options for you and your organization