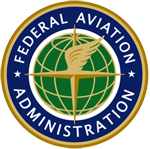 Licensed by the FAA, Ron Robinson Studios can provide breath taking aerial media for your business or group.  With our DJI drones and cameras, we can make some outstanding videos that really help with your marketing.
The amazing, never before seen views that our camera drones provide, make this service a must for many businesses, including inspection and surveying, real estate, golf courses, construction and landscape, insurance and home inspection, as well as hotel and resort aerial marketing. We work very hard to capture and create aerial views that will make people stop and stare. If you need an experienced aerial photographer, reach out to Ron Robinson Studios today.
A Few Industries We Serve!
How and why we utilize "drone" cameras.
The crane work in Citizen Cane and Godfather Part 2 was so amazing, that when I found out some of my favorite scenes were filmed using a crane, I promptly demanded my parents "needed to immediately buy me a crane"… Needless to say that didn't happen… but like the great poet Michael Philip Jagger says "You Can't Always Get What You Want… But if you try sometimes you just might find You get what you need". I was never able to buy myself a crane, however in 2012 I obtained my first "Drone"… and although my DJI Phantom 3 would never be mistaken for a crane, it does allow me to get breath taking deep space shots that "Stage Coach" Director John Ford would be envious of. Whether we are shooting aerial photographs of a listing or shooting aerial video of a business, we capture shots from a point of angle likely never seen before. The aerial media we capture with our "Drone" Cameras is absolutely incredible!
Aerial Media isn't just for realtors. From golf courses and resorts to insurance and industrial inspection and everything in between, we can provide Aerial Media for your business needs or personal parties
My take on the FAA regulations on "Drones". Just in case you don't know As of August 2016, any photography or video content captured by a drone for business purposes must be piloted by a Licensed Drone Pilot.
Now at first glance, once could say "Why the need for FAA regs, after all remote control helicopters and remote control airplanes have been around for decades?  Why now?" The truth is, drones of today are now a lot easier to control and fly than the aforementioned remote control aerial vehicles.
However the reason I think these regulations are a good thing is because of how popular drones have become. Each year thousands of new drone pilots are using the airspace for the first time, most with little or no previous knowledge or respect of air traffic procedure. Safety should always be any Pilots top priority and this is a value that is highly emphasized when studying to take the FAA Part 107 US Drone pilots test .
Look at it this way… IF you need a driver's license to drive a car on the road, why wouldn't you need a pilot's license to fly a drone. In fact, don't be surprised if very soon new rules come out for novice drone flyers.
ALL DRONES ARE NOT CREATED EQUAL
There are many different brands and styles of camera "Drones" with a wide range in price. Because Ron Robinson Studios strives to capture the best aerial images possible, we utilize DJI "Drones" and are able to shoot 4k Video and snap photographs in several high quality formats including "raw".
We also work hard to capture aerial views that will make people stop and stare. IF you need an experienced Aerial photographer, Ron Robinson Studios is for you