A great documentary can stick with you and provoke your thought for months or even years!
What is a documentary film?
A documentary is a factual unscripted movie that presents real life experiences about people, places and events.
Documentary movies do a wonderful job of introducing new experiences or new things to the viewer through factual information. The potency of a documentary is that it is grounded in truth, not scripted fiction.
As a young man, I was introduced to a lot of documentary movies. Films like "The Thin Blue Line" and "Grey Gardens" especially had a lasting impact on me.. They are two completely different movies, but they both have one thing in common. Each documentary profiles deeply flawed people, but do it, in completely different manners.
Since then, documentary movies like "The Staircase and "The Peacekeepers" have only served to increase my love for the documentary style if film making. If you recognize the above titles and have seen them, one would think I would produce hard hitting investigative docs that tackle serious hard hitting issues. The fact is just the opposite, at least so far. My movies have been more of a human interest style of documentary.
If you are looking for a distraction to all that negativity out there, check out one of the three documentary movies produced by Ron Robinson Studios, located at the bottom of the page.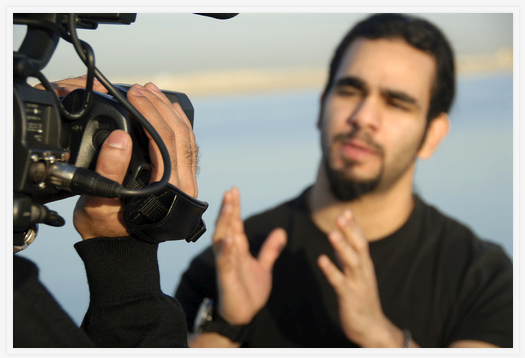 It always makes me laugh when I hear someone ask a documentary film maker if they ever want to make a "Real" movie. Especially now, where more and more Hollywood movies are little more than name actors reciting lines in front of a "Green Screen"….
IS that real? Conversely, could there be anything more real than a documentary movie like "My Country, My Country"?
What's next?
"Radio Dayz…101 Years of Radio"
Although I do have a few ideas concerning the subject of my next documentary, one thing is certain. It won't be this year. When I do settle in a topic, I will let you know.  In the meantime, check out Ron's Vlog on my YouTube Channel.
Take A Look At A Few Of The Projects We've Completed!