The Art of Story Telling Through Video
Digital Transfers
Do you have VHS or video recorder tapes of home movies sitting in a box somewhere?

Ron Robinson Studios can convert those tapes to a digital format.
Don't leave those memories in the box!
We can take the footage from your tapes and convert it to digital. Ron Robinson Studios can put those birthdays and vacations right at your finger tips, allowing you the opportunity to watch them anytime you want right on your computer or tablet.
"I recently found some old tapes in a box in my mom's attic. Ron Robinson Studios was able to convert them so I could watch them on my computer. To my surprise, they were home movies of a few of my early birthday parties. I didn't even know these home movies existed. I was blown away."

Lynn Graham
"The show Ron Robinson Studios created for me and my family is amazing…It makes us laugh, it makes us cry….It's awesome…We watch it all the time!"

Ron Hagle
If you already have all your personal movies on your computer, no problem…

We can also your produce "Home Movie Reality Shows" from your digital footage as well.
Ask about our

"Home Movie Reality Shows"?
We can take your home movies and edit together the highlights and turn the content into a very cool program you can share with your friends and family.
Imagine having a "Reality TV" Style video that showcases you and your family out living life… With branding, titles, and editing, Ron Robinson Studios can make a very cool video production that makes it an amazing gift for a family member.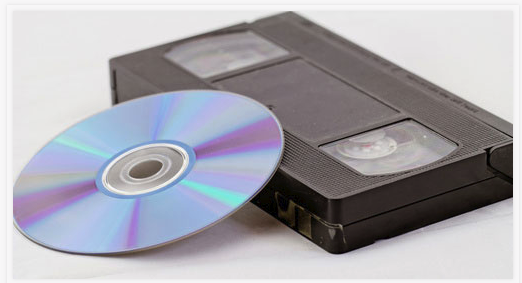 Can time ruin the footage on my VHS Tapes?
Although you may have been putting it off…the longer you wait to convert and transfer your home movies from VHS tape to a computer, the more danger you are in of losing your movies. The older a VHS and similar tapes become, the more natural damage is done to the footage. With every passing year, the footage becomes a little less clear. If you wait too long you could lose the footage entirely.
Quit putting it off… reach out today to get a quote on transferring VHS to digital!